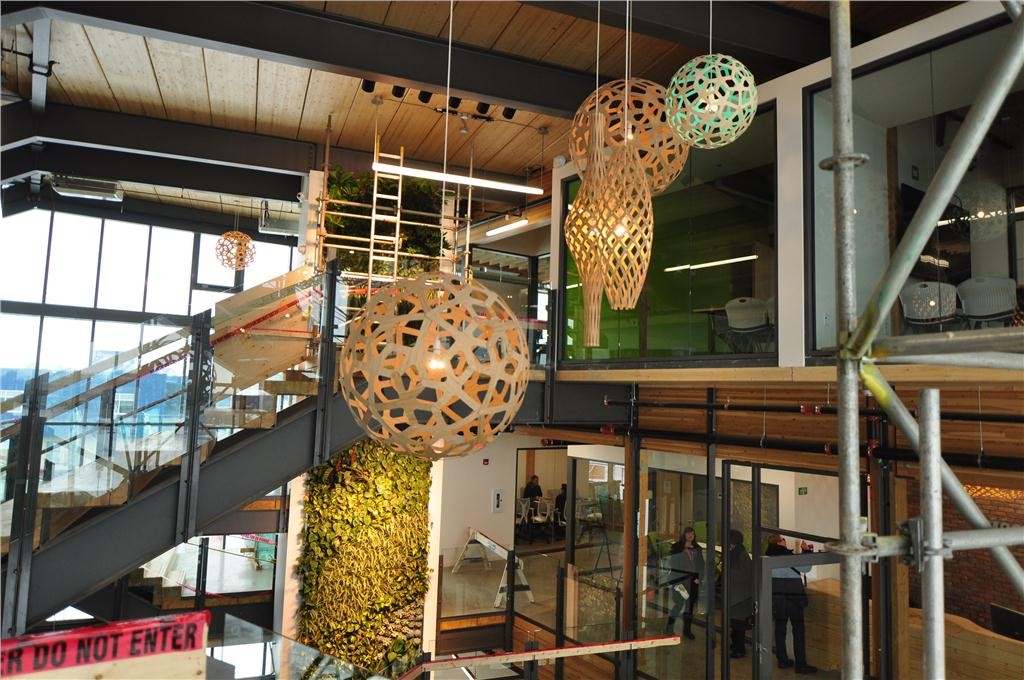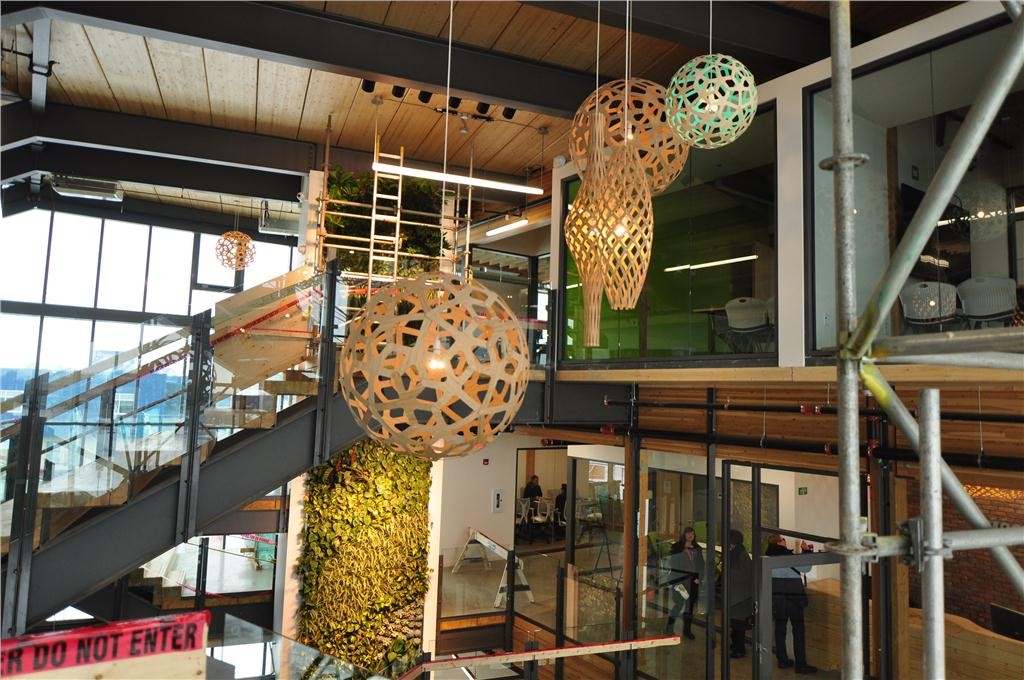 The first net-zero commercial building in Alberta
Mosaic Centre was designed to inspire others to make change. To see that there's a better way to construct commercial buildings and be mindful of what goes into a space. DIRTT's collaborative style and commitment to sustainability helped them achieve that vision. They got away from prior experiences of demolition and rebuilding. Instead, they achieved something that was flexible and gave them more options. They created the first net-zero commercial building in Alberta. They did is on an accelerated schedule; DIRTT kept pace with just five days for installation.
LOCATION:
Edmonton, Alberta
YEAR: 2015
SQ FT: 32292
DIRTT SOLUTIONS
Barn Doors,
Pivot Doors,
Solid Walls,
Combination Walls,
Glass Clerestory,
Glass Walls,
DIRTT Power,
Cornice,
seismic,
DIRTT accessories,
Custom unpainted MDF tiles
DIRTT FINISHES
Corning® Willow® Glass,

Chromacoat,
Micro-Perforated Tiles,
Anodized Aluminum,
Write Away,
Vinyl Applied by Others
Ready to get started?
Join hundreds of other happy customers who love their space.