DIRTT Solutions
We give you the freedom and tools to design custom spaces exactly how you imagine them. See how smart design melds with our parametric solutions to create environments that are unique, sustainable and beautiful.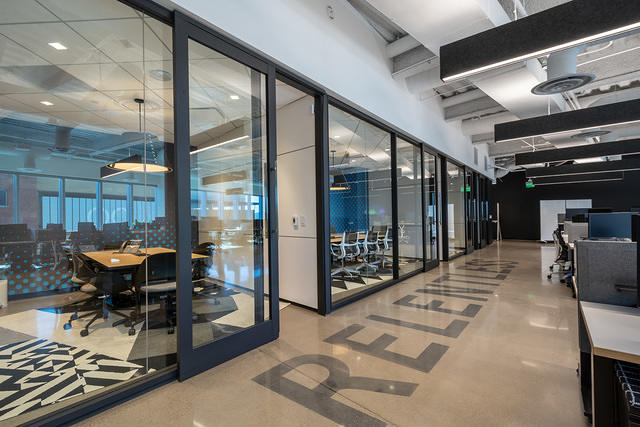 DIRTT's parametric behaviors and universal connections result in the ability to mix and match wall styles and elevations to suit different areas of your space. Whether you need a section to support technology and furniture and another section to offer daylight, or any other combination, you can create it with DIRTT.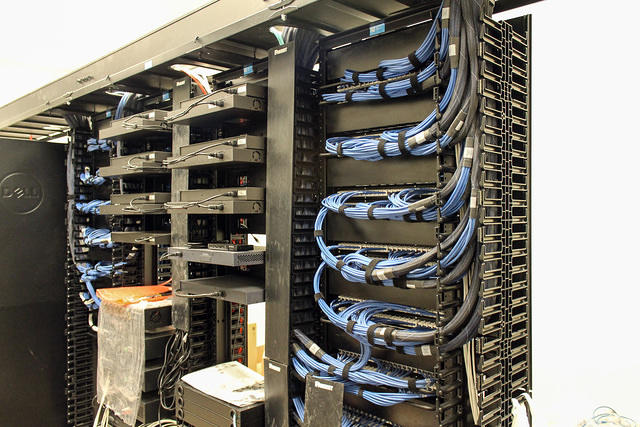 DIRTT Networks is a factory built, pre-tested and componentized approach to building sustainable network infrastructure. Connections simply click together, eliminating the need for expensive on-site trades.
An innovative structural wood solution that blends traditional craftsmanship with the speed, customization and flexibility of DIRTT's modern manufacturing. The structures deliver free-standing, multi-level solutions for the structures or high-ceiling spaces such as trade shows, factories and warehouses as well as architecturally inspired commercial office interiors.
DIRTT Power is a quick-connect, pre-tested and adaptable solution; all your electrical requirements arrive on-site in the correct lengths with factory built components ready to go.
DIRTT Millwork is customizable, modular cabinetry that works for nearly any application – it can become what you need, in the size you need, at the speed you need.
DIRTT Floors are purposefully designed to provide easy access to the power, network, and technology infrastructure – this flexibility permits changes that can be installed in new and existing spaces with minimal impact.
The Leaf™ Wall module allows the wall to fold and move along a ceiling track. Individual wall modules can have many configurations, including glass panels, solid panels and integrated technology panels.
Ready to start your project?
Join hundreds of happy clients who love their space.